Hey, kids! Let's ride the Neil 'n' Bob Drunk Bus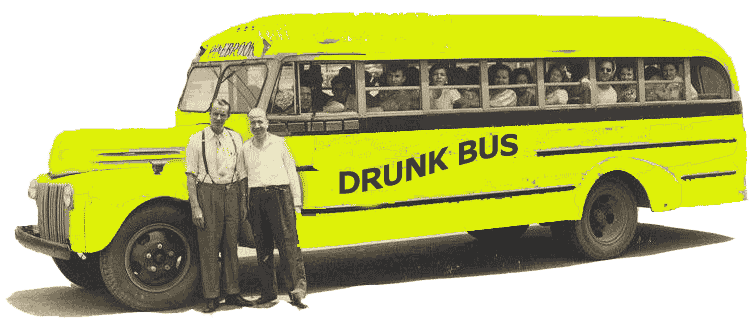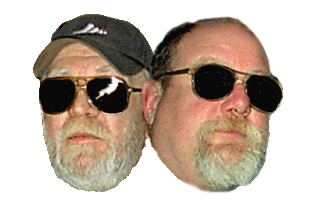 Coming to a neighborhood near YOU.
Too cheap to buy a car? Tired of spending Saturday night in jail? Can't find a designated driver? Can't afford another DUI? Tired of getting tanked at the gas station?
Put Neil 'n' Bob in the driver's seat while you get tanked in spartan comfort all night long.
The Drunk Bus is here to serve you on your bacchanalian revelry through the abyss of Berwick's underbelly. Why should you stagger from Ted's Cafe to Crossroads when you can ride in the style to which we intend to make you accustomed?
Why persist in lurching and shambling around town in your drunkards walk when Neil 'n' Bob's Drunk Bus can fulfill your drunken transportation needs. No need to embarrass yourself by mooching rides from inebriated patrons or surly bartenders.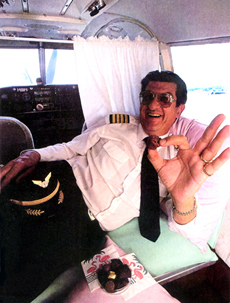 Just wait around a few minutes and the Drunk Bus will pull up to the bar door to take you to a new drinking establishment with better beer and hotter babes at a break-neck speed of 20mph!
The Drunk Bus will do the wandering for you at a slow, ice cream truck speed, touching down at every bar in town until way past closing. And the best part is IT'S FREE!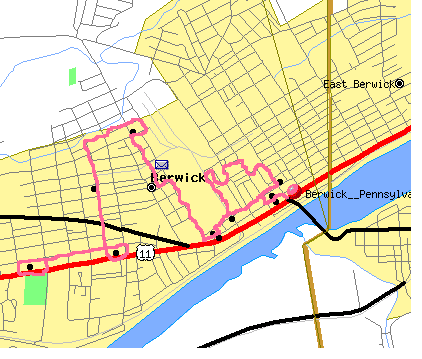 With regular stops to all the hot spots of Berwick, you can't afford NOT to use this service.
Why not make a night of it?
Got a hot date and no car?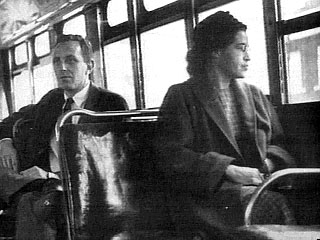 NO PROBLEMO!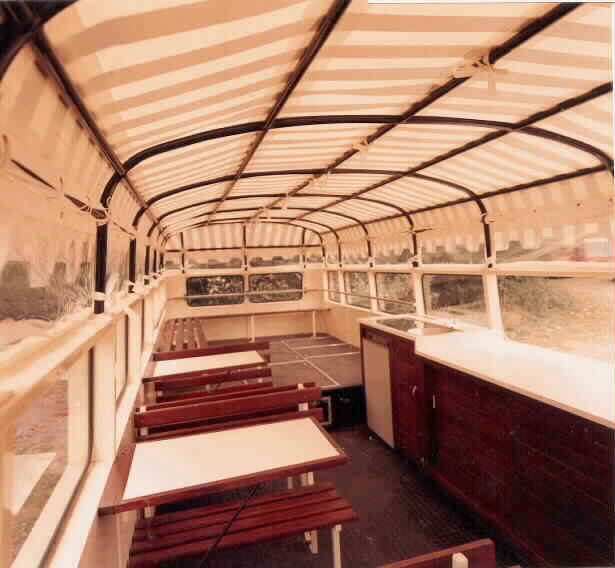 Our deluxe accommodations will transport you and your inebriated fantasy girl on a non-stop bar to bar tour of beautiful downtown Berwick.
How can we provide a high quality service, such as the Drunk Bus, and not charge you a dime?
Well, we'll tell you...
We made a deal with the bar owners. They pay us to pour you into their establishments and they pay us to sweep you the hell out. It's a win-win-win situation.
So, what are you waiting for? We'll fill up our tank and you fill up yours.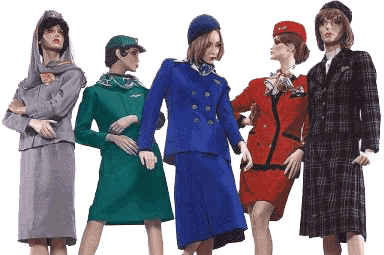 Our friendly staff is here to serve you